The University Libraries aspire to a number of goals as we develop services, collections, and library spaces.  These goals include ensuring that you have access to high quality information as easily and efficiently as possible.  Means of doing this include providing access to our catalog, online periodicals, and databases, or simply communicating when you have items waiting, and when we are open.  It also includes sharing news like this blog entry. There are many ways to accomplish our goals; our web presence and using email are among the most prevalent methods we use.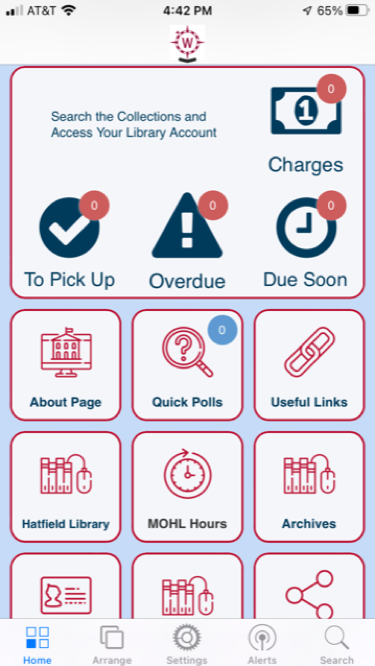 As smart phones and tablets have become more sophisticated and ubiquitous, we see that most individuals on campus own one or the other (or both).  A national trend shows that many users of these devices would prefer to use a downloaded App rather than view a website in a mobile browser to accomplish their transaction goals such as checking a bank balance or seeing if a requested book is ready to be picked up.  The individual Apps that many of us use for banking are a perfect example of this behavior.  While the University Libraries have long tried to make our websites accessible to smaller devices, we have decided to take the next step and roll out a Library App using Ex Libris' Library Mobile service.
The App will be available on iOS and Android devices, and it will allow you to choose your home library (Law, PNCA or MOHL), access many of our resources and services including the catalog, find our hours, read our blog, sign up for notifications, allow us to inform you of your account status, and much more.  We anticipate going into beta testing in the next couple of weeks so watch for further announcements, download the App, try it out, and let us know what you think.  We look forward to hearing your comments and suggestions!