Please join us on Thursday, October 29, at 4:10 p.m. at this URL:
https://willametteuniversity.zoom.us/j/99828523083
for our third Faculty Colloquium of this semester.
Title: Social Justice, Mindset and Design: Arts and Advocacy
Presenter: Katherine Skovira, Zeller Chair in Opera Studies, Director of Voice Studies, Director of Dramatic Vocal Arts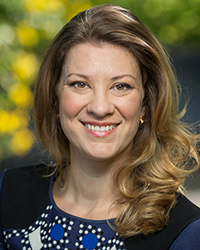 Abstract:  This event looks at ways we may begin to address current social issues and challenges that lie ahead in the classical contemporary music industry, and looks forward toward advocacy in the upcoming 11/5 Hub New Music performance and a Spring 2021 campus appearance by artist-activist Nicole Paris. Katherine Skovira will detail recent and upcoming projects and key developments in the contemporary classical music industry.
Bill Kelm and Kathryn Nyman
Faculty Colloquium Coordinators