Please join us on Thursday, April  2, at 4:10 p.m. at this URL:
https://willametteuniversity.zoom.us/j/861290433
for our ninth Faculty Colloquium of this semester.
Two-Part Presentation and Discussion:
Ethnomedicine and Comparative Health System Responses to COVID-19
Presenter: Joyce Millen, Associate Professor of Anthropology, African Studies and Public Health Ethics, Advocacy and Leadership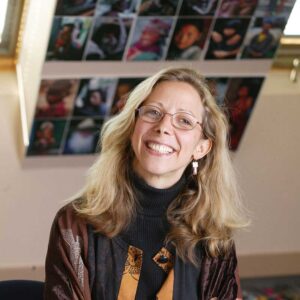 Abstract: Before COVID-19 altered all of our lives, I had been planning to present this early April 2020 faculty colloquium on ethnomedicine—a branch of medical anthropology concerned with the cross-cultural study of health, illness and healing. But with the advent of this pandemic, I suspect more of us may be interested in a discussion about comparative health systems in response to COVID-19. Therefore, I will begin with a bit of my former plan, to examine the nexus between Traditional Chinese Medicine (TCM) and western medicine, but then I will spend the latter half of my presentation discussing how different countries around the world are responding to the COVID-19 pandemic. What might the divergent responses tell us about specific countries, and what might the varied responses tell us about the state of global health more generally?
I suspect that many of us will continue to ponder these questions—the differing levels of preparedness and response—for years into the future. My hope is that we may begin a discussion at the colloquium that will spark new questions and conversations we can build upon as the pandemic unfolds and eventually ends.
Bill Kelm and Stephen Patterson
Faculty Colloquium Coordinators