Please join us on Thursday, February 27th, at 4:10 p.m. in the Carnegie Building for our sixth Faculty Colloquium of this semester.
Presenter: Wm. Andrew Schwartz, Executive Director, Center for Process Studies
Assistant Professor of Process and Comparative Theology at the Claremont School of Theology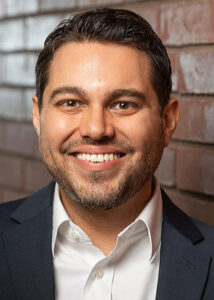 Title: Putting Philosophy to Work: A Relational Worldview for the Common Good
Abstract: Change your thinking; change the world. Philosophy has gotten a bad rap. As an academic discipline, it is mocked as irrelevant to modern society. But bias against philosophy doesn't mean we don't have one. We all have a basic worldview. This is as true for whole civilizations as for individuals, a point driven home daily as the dire consequences of the Western worldview—the most urgent being climate change—are now inescapable. But if Western philosophy has brought us to this razor's edge, would another one be any better?
In this faculty colloquium, professor Wm. Andrew Schwartz will introduce the fundamentals of process philosophy and explore some implications for rethinking science, theology, ecology, and education.
Students are welcome and coffee and treats will be provided. We look forward to seeing you there.
Note: There will also be a special TGIF reception following the lecture that will be open to faculty from all schools. This is the second TGIF event this semester with Colloquium speakers from across the University. These opportunities for cross-university gathering and conversation are sponsored by the Office of the Provost and Senior Vice President.
Bill Kelm and Stephen Patterson
Faculty Colloquium Coordinators