Ever curious about what library materials have checked out the most?  CNN recently published an article about the New York Public Library and their top ten checkouts. The book that has been checked out of the New York Public Library the most was "A Snowy Day" by Ezra Jack Keats (a whopping 485,584 checkouts since it was first published in 1962).  Coming in at number two was "The Cat in the Hat" by Dr. Seuss (~470k), followed by George Orwell's "1984" (~442k), "Where the Wild Things Are" by Maurice Sendak (~436k),  "To Kill a Mockingbird" by Harper Lee (~423k), and "Charlotte's Web" (~338k) by E.B. White.
Here at the Hatfield Library we were curious what Willamette's top ten looked like, keeping in mind that Willamette University's demographics are quite a bit different than the New York Public Library.  Plus, we have also changed methods for tracking our checkouts over the years, from tallying hand-written and stamped due dates at the back of books, to digital catalogs and integrated library systems (ILS) that automatically track checkouts.
In 2012-13 we switched to our current ILS (Ex Libris), and a lot of our historical checkout data became not very accessible.  (Technically, each item still has past checkout information embedded in each individual record, but it would be too time consuming to sift through all of our 400,000+ records.)  To calculate our top ten we used the data in our current ILS catalog to identify which books have been checked out the most since 2012 (excluding use of the item within our library and course reserves).  Several of the books had the same number of checkouts, so we decided to group them together to get more book titles on this list.  Here are our results!
Books
1. The Standard Edition of the Complete Psychological Works of Sigmund Freud, by Sigmund Freud (25 checkouts)
2. The History of Sexuality, by Michel Foucault (19 checkouts)
3. All the Light We Cannot See: A Novel, by Anthony Doerr
(18 checkouts)
– The Great Gatsby, by F. Scott Fitzgerald
4. Gender Trouble: Feminism and the Subversion of Identity, by Judith Butler (17 checkouts)
– Karl Marx, Frederick Engels: Collected Works, by Karl Marx
– Republic, by Plato
– The Norton Anthology of English Literature, by M.H. Abrams
5. All About Love: New Visions, by Bell Hooks (16 checkouts)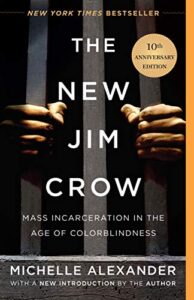 – Borderlands: The New Mestiza, by Gloria Anzaldua
– Chronicles of Willamette, The Pioneer University of the West, by Robert Gatke
– Shakespearean Criticism: Excerpts from Criticism…, by Laurie L. Harris
– Slaughterhouse-Five, by Kurt Vonnegut
– The Iliad, by Homer
– The New Jim Crow: Mass Incarceration in the Age of Colorblindness, by Michelle Alexander
6. Documents of Soviet History, by Rex A. Wade (15 checkouts)
– Finding a Sense of Place: An Environmental History of Zena, by Bob H. Reinhardt
– History of Economic Thought: A Critical Perspective, by E.K. Hunt
– Plautus, by Titus Maccius Plautus
– The Autobiography of Malcolm X, by Malcolm X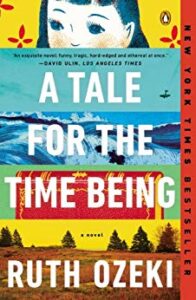 7. A Tale for the Time Being, by Ruth L. Ozeki (14 checkouts)
– Literary Theory, an Anthology, by Julie Rivkin and Michael Ryan
– On the Road, by Jack Kerouac
– The Complete Marquis de Sade, by Marquis de Sade
8. Orientalism, by Edward W. Said (13 checkouts)
– The Bell Jar, by Sylvia Plath
– The Brief Wondrous Life of Oscar Wao, by Junot Diaz
– The Spirit Catches you and you fall down: a Hmong child, her American doctors, and the collision of two cultures, by Anne Fadiman
– Their Eyes Were Watching God, by Zora Neale Hurston
9. Between the World and Me, by Ta-Nehisi Coates (12 checkouts)
– Cat's Cradle, by Kurt Vonnegut
– Citizen: An American Lyric, by Claudia Rankine
– Feminism is for Everybody: Passionate Politics, byBell Hooks
– Infinite Jest: a Novel, by David Foster Wallace
– Invisible Cities, by Calvino Italo
– Mrs. Dalloway, by Virginia Woolf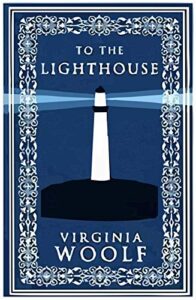 – The Color Purple, by Alice Walker
– The Letters of Hildegard of Bingen, by Saint Hildegard
– This is how you Lose Her, by Junot Diaz
– To the Lighthouse, by Virginia Woolf
– Watchmen, by Alan Moore
10. A Farewell to Arms, by Ernest Hemingway (11 checkouts)
– A Small Place, by Jamaica Kincaid
– Black Skin, White Masks, by Frantz Fanon
– Economic Report on the President Transmitted to the Congress, by the United States President
– Howl: and Other Poems, by Allen Ginsberg
– Leviathan, by Thomas Hobbes
– One Flew over the Cuckoo's Nest, by Ken Kesey
– Pasado Perfecto, by Padura Leonardo
– The Black Woman Oral History Project, by Ruth Edmonds Hill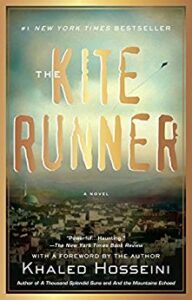 – The Beak of the Finch: a Story of Evolution in our Time, by Jonathan Weiner
– The Globalization of World Politics: An Introduction to International Relations, by John Baylis, Steve Smith, and Patricia Owens
– The Goldfinch, by Donna Tartt
– The Kite Runner, by Khaled Hosseini
– The Lives of the Painters, Sculptors, and Architects, by Giorgio Vasari
– The Next Scott Nadelson: A Life in Progress, by Scott Nadelson
– The Social Movements Reader: Cases and Concepts, by Jeff Goodwin and James M. Jasper
– The Trouble with Unity: Latino Politics and the Creation of Identity, by Cristina Beltran
– Ways of Seeing, by John Gerger