By Jenny Gehringer
PNAA Processing Archivist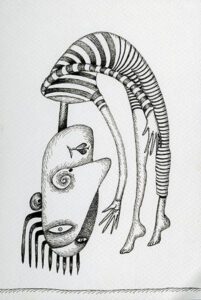 Collections of artists' papers from the Pacific Northwest Artists Archive (PNAA) are currently being processed thanks to the National Historical Publications and Records Commission (NHPRC) grant Willamette University received to increase accessibility to this amazing and unique archive. Part of this processing grant includes an initiative to digitize a selection of materials from each collection that represents the artist's papers and his or her works. Digitization helps preserve inherently unstable media, such as photographic slides, and increases access to the PNAA collections by making portions of these materials available online.
Over the summer, Madolyn Kelm, our fantastic student assistant, digitized a variety of materials from eight PNAA collections including sketchbooks, correspondence, slides, a diary, publications, and photographs. Sara Amato, our Digital Asset Management Librarian, organized and curated the metadata collected by Madolyn into digital exhibitions that are now accessible in the following finding aids: Claudia Cave papers, Nicholsloy Studio collection, Tom Cramer papers, Nelson and Olive Sandgren papers, Judith and Jan Zach papers, Henk Pander papers, Stella Douglas papers, and Tom Hardy papers.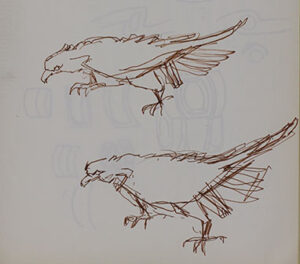 The Willamette University Archives and Special Collections is excited to share the PNAA digitization efforts with all library patrons and researchers. Throughout the fall and spring semesters, students will continue to digitize selected materials from the eight remaining PNAA collections. Don't forget to check the Archives Blog for updates on our PNAA digitization project!