Each fall our librarians put together amazing web pages for each College Colloquium freshman class to customize library resources and services.  The topics vary from class to class, and represents the interests of the faculty instructor who teaches the course.  We'd like to highlight some of these library guides (click here to view all 27 of our library college colloquium guides).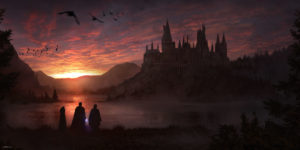 Harry Potter and the Ethics of Difference
Harry Potter is undoubtedly a cultural phenomenon which all stemmed from that original magical series. Part of what makes this book series so interesting is that it addresses social (un)justice through the eyes of the main character Harry Potter (HP), through his interactions with the cruel Dursley family in the Muggle world, to his dealings with classroom bullying, and a corrupt wizarding government. This Harry Potter-themed course investigates the social hierarchy of the wizarding world and how it overlaps with the real world.
Our librarians had a lot of fun pulling together useful and fun resources to support this course.  References to HP are woven throughout this resource, such as a Harry Potter name generator, unofficial HP recipes and cookbooks, popular mobile games (e.g. Wizards Unite and Hogwarts Mysteries), related books (e.g. The Psychology of Harry Potter, and Legilimens–the spell that allows wizards to see into another person's mind), quotes from the characters ("It matters not what someone is born, but what they grow to be," Albus Dumbledore, Goblet of Fire), HP-inspired conceptual art (from Van Gogh styles to stain glass and anime art styles), and ideas for pumpkin carving.  Even the tabbed pages are labelled with well-known spells from this classic series!
Asia in Oregon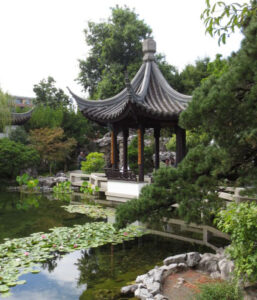 This colloquium explores the experiences of people of Asian heritage who call Oregon home and examines Asian influences on the land and culture of the state.  One of the fun aspects of this class are the field trips to local archives to experience first-hand (primary) sources in Archives and Special Collections.
The library guide for this course highlights a nice selection of Asian-related books (e.g. Encyclopedia of Japanese American History, and Roots and Reflections: South Asians in the Pacific Northwest) and films, including feature films (e.g. Snow Falling on Cedars), Asian-American documentaries (e.g. Between Two Worlds: The Hmong Shaman in America), and Oregon-based documentaries (e.g. 7,500 Miles to Redemption). The guide also features resources from our Archives including Willamette's newspaper The Collegian, The Campus Photograph Collection (2,700+ photos of Willamette's campus), The Willamette Scene (alumni publication), the Wallulah (Willamette yearbook), and the Germaine Louise Fuller Papers which offers the designs for Willamette's Japanese Garden.  Willamette also has a long and rich history with the Tokyo International University of America (TIUA), and the library has the archival collections for TIUA (1973-2016) and the Barry Duell TIU collection (1975-2015).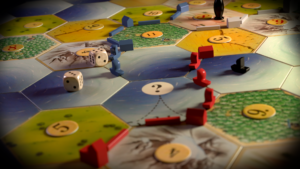 Games: Design, Strategy, Philosophy, & Society
Games come in an almost endless array of strategies, goals, designs, etc. In this colloquium, students create their own games as a final project.  During the semester, they learn to play a variety of games, some classic games and many that students probably haven't even heard of that push boundaries of design and play experience.
The guide for this course features a small selection of cool, board game-related books from our collection, such as Rules of Play: Game Design Fundamentals, Games and Decision Making, and The Mathematics of Games and Gambling.  Some articles from the Academic Search Premier database have been highlighted (e.g. Manipulation in Board Game Interactions: Being a Sporting Player; and Using the Board Game Borel to illustrate probability calculations).  The "Trivial Pursuit Fun Stuff" page highlights a website that lists Board Games by Decade as well as Collectible Games between 1900-1950.
Hidden Bodies of Art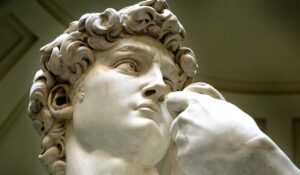 Art of the human body goes back several millennia, even prehistorically such as the caves of Lascaux, France. Each culture expresses their values, beliefs and conventions through their artistic renditions of the human body, such as the Renaissance depictions of the highly idealized body or sometimes the complete absence of the body as is often the case in abstract art.
Since the human body is a classic area of study, there are many outstanding books and encyclopedias on or related to this topic, some of which are included in the library guide for this college colloquium and include The Grove Encyclopedia of Classical Art and Architecture, Michelangelo and the Reinvention of the Human Body, and Despotic Bodies and Transgressive Bodies.  There is a useful list of Library of Congress general call numbers (classifications) which allows users to browse our book collection. This guide also lists films from our collection: Feature films (e.g. Warm Bodies), Documentaries (e.g. Cave of Forgotten Dreams), Related Arts films (e.g. Against the Odds: the Artists of the Harlem Renaissance), and Foreign Language films (e.g. The Skin I Live In). All of our colloquium guides include a list of helpful databases to use when looking for articles, a page for interlibrary loan explaining how to request materials not available at Willamette, and a citation style guide appropriate to the class.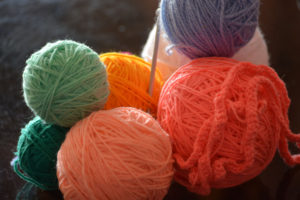 There is a lot that goes into knitting, from the procurement of materials to the end product. Students really learn how to knit in this class as well as examine the impact and value of knitting through a multidisciplinary approach of history, fashion, politics, science, psychology, and philosophy.
This library guide has cleverly used a knitting theme; its tabbed pages use knitting terminology (e.g. "purlwise" for books, "whipstick" for articles, and "frogging" for fun stuff).  Also, instead of the standard Facebook logo, a knitted blue letter "F" is used, and a knitted stocking cap with an American flag is included with the course description. The page for books offers some wonderful titles from our collection such as Knitting School: the Complete Guide to Becoming a Confident Knitter, Crochet One-Skein Wonders: 101 Projects from Crocheters Around the World, and The Close Knit Circle: American Knitters Today.  Some of the fun things listed on the Frogging page are YouTube videos of how to turn wool into yarn by hand, and how to change yarn colors.  Local yarn and fabric shops are lists (Teaselwick Wools), as well as popular thread-themed games (Unravel and Run Sackboy! Run!), and the highly rated Ravelry.com website for knitters and crocheters which provides free patterns and tips.