Please join us on Friday, November 8th, at 3 p.m. in the Carnegie Building for our sixth Faculty Colloquium of this semester.
Presenter: Warren Binford, Director of the Clinical Law Program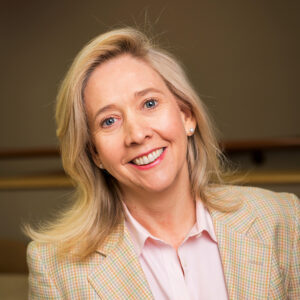 Title: "4 Days in Clint"
Abstract: 4 Days in Clint is a firsthand account of what Willamette Law professor and international children's rights expert Warren Binford discovered when she and her colleagues walked into the Clint Border Patrol Facility on a routine monitoring visit outside of El Paso, Texas, in June 2019. Over the course of four days and through interviews involving approximately 70 children, the team came to realize that hundreds of children were being unlawfully warehoused by the US government in a state of filth, hunger, sickness, and sadness, without any meaningful adult care. Some children reported being assaulted by Border Patrol while many reported being forced to sleep on concrete floors, including infants and toddlers, in overcrowded jail cells, a loading dock, and a windowless warehouse. Professor Binford will explain what had changed in their observations about the government's treatment of the children in its care that compelled them to go to the media for the first time in 22 years of Flores monitoring visits. Professor Binford will explain the legal framework that applies to migrant children in custody, highlighting both the legal violations by the US government, as well as the loopholes that need to be closed to ensure the humane treatment of children, and how the average U.S. resident can help. Professor Binford's talk will include direct quotations from the children's sworn declarations to ensure that their voices and stories are known to and amplified by the American public.
Bio: Warren Binford is Professor of Law and Director of the Clinical Law Program at Willamette University. An internationally recognized children's rights expert, Professor Binford was invited by legal counsel in Flores v. Barr to help conduct a series of site inspections of especially concerning government facilities where migrant children have been detained since 2017, including the former Wal-Mart, the Tornillo tent city, and most recently, the Clint Border Patrol Facility, among others. Professor Binford was selected as both a Fulbright Scholar in 2012 and the inaugural Fulbright Canada-Palix Foundation Distinguished Visiting Chair in Brain Science, and Child and Family Health and Wellness in 2015. She holds a B.A., summa cum laude with distinction, and an Ed.M., from Boston University, and a J.D. from Harvard Law School.
Students are welcome and coffee and treats will be provided. We look forward to seeing you there.
Note: There will also be a special TGIF reception following the lecture that will be open to faculty from all schools. This is the third TGIF event this semester with Colloquium speakers from across the University. These opportunities for cross-University gathering and conversation are sponsored by the Office of the Provost and Senior Vice President.
Bill Kelm and Stephen Patterson
Faculty Colloquium Coordinators