By Jenny Gehringer
PNAA Processing Archivist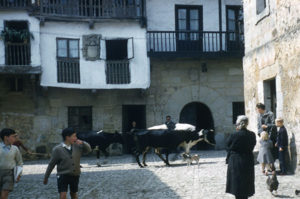 Collections of artists' papers from the Pacific Northwest Artists Archive (PNAA) are currently being processed thanks to the National Historical Publications and Records Commission (NHPRC) grant Willamette University received to increase accessibility to this amazing and unique archive. Part of this processing grant includes an initiative to digitize a selection of materials from each collection that represents the artist's papers and his or her works. This summer, the Willamette University Archives has a fantastic student assistant, Madolyn Kelm, who is digitizing materials selected by Jenny Gehringer, the PNAA processing archivist, and the PNAA Advisory Group, which consists of academic and community members.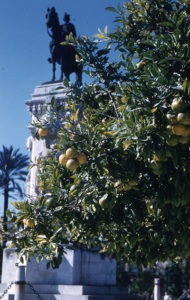 Madolyn is currently digitizing material from the Nelson and Olive Sandgren papers. The Nelson and Olive Sandgren papers include financial and personal records, sketchbooks, journals, family ephemera, and documentation related to Nelson Sandgren's careers as an artist and professor, from 1936 to 2016. His wife, Olive, is responsible for the creation of a large portion of the items in this collection including most of the documentation regarding sabbatical trips and vacations. The materials selected for digitization include 35mm slides from Sandgren's sabbatical trips and one of Olive's daily diaries which details the events of Sandgren's 1959-1960 sabbatical. Digitization of these materials helps to preserve inherently unstable media, such as photographic slides, and to increase access to the PNAA collections by making them available online.
The Willamette University Archives is excited to share the PNAA digitization efforts with all library patrons and researchers. We will post more information about this project as additional materials from the PNAA collections are digitized and made available.