Please join us on Friday, March 1st, at 3 p.m. in the Carnegie Building for our sixth Faculty Colloquium of this semester.
Presenter: Najeeba Syeed, Associate Professor of Interreligious Education, Claremont School of Theology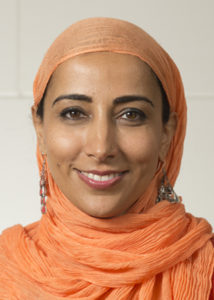 Title: The Future of Interreligious Education
Abstract: Universities around the country are developing academic programs in the field of interreligious education. What are the basic guiding principles of this emerging field? How does it contribute to existing models of education? What are some of the existing concerns and critiques of the field?
Note: Professor Syeed will be presenting online from CST. There will also be a special TGIF reception following the lecture that will be open to faculty from all schools. This is the second TGIF event this semester with Colloquium speakers from across the University. These opportunities for cross-University gathering and conversation are sponsored by the Office of the Provost and Senior Vice President.
Bill Kelm and Daniel Rouslin
Faculty Colloquium Coordinators