Please join us on Friday, February 15th, at 3 p.m. in the Hatfield Room for our fourth Faculty Colloquium of this semester.
Presenter: Ricardo De Mambro Santos, Professor of Art History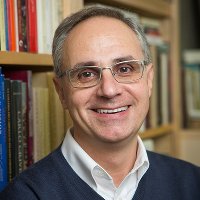 Title: Forgery as a Creative Practice: Remarks on a Renaissance Paradox
Abstract: As a direct consequence of the new social status of the artist as an intellectual in early sixteenth-century Italy and the increasingly diffused acknowledgment of the conceptual values of images, authorship became a predominant parameter for the evaluation of paintings, sculptures, drawings and engravings. While the imitation of previous models, based on the study of well-chosen examples, was still considered an important part in the training process of young artists, more experienced masters were expected to refrain from mimicking someone else's style and produce images that could fully embody their distinctive licenza, or "poetic license." Interestingly, however, the production of market-oriented copies of well-known works and the making of forgeries, intentionally designed to fool the eyes of well-trained "art lovers," reached, in this period, unprecedented levels of technical mastery, visual sophistication and conceptual challenges.
This lecture will examine this intriguing cultural phenomenon, focusing, in particular, on the reception of a series of prints made by Hendrick Goltzius (1558-1617), in which the artist has programmatically pursued what could be called an "intervisual dialogue" with his models, reinterpreting styles and techniques associated with famous masters of the past. By imitating what was supposed to be inimitable, Goltzius plays with the expectations of his audiences, while asserting his manual dexterity and intellectual vitality within the highly competitive art market of late sixteenth-century Europe. Thanks to his stunning "false forgeries," Goltzius set a model of creative procedure that presents revealing similarities with the Renaissance paradigm of "civilized conversation."
Students are welcome and coffee and treats will be provided. We look forward to seeing you there.
Image: Hendrick Goltzius, Right Hand, 1588. Haarlem, Teylers Museum
Bill Kelm and Daniel Rouslin
Faculty Colloquium Coordinators