Please join us Friday, March 16th, at 3 p.m. in the Hatfield Room for our seventh Faculty Colloquium of this semester.
Presenter: Rebecca Dobkins, Professor of Anthropology
Title: Using Digication for Student Research Projects
Abstract: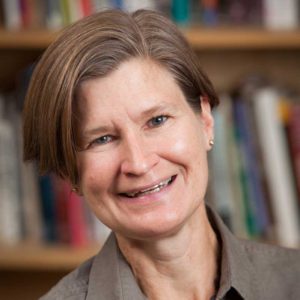 For many years, I have structured one of the upper division anthropology courses I teach, Indigenous Peoples, Human Rights and the Environment, around student research projects. Students engage in an individual research project on a topic of their choosing, but do so within a learning community of fellow students with intersecting interests. In the final few class sessions, students present their work and I found that Powerpoint did not allow the flexibility the students needed to convey what they had learned, either individually or as a group. With the help of Cheryl Cramer at WITS, I began using Digication as a learning platform for students to build and present their group project. Digication is an e-portfolio tool that Willamette, along with many other universities, has as part of the Google Education suite of tools. In this presentation, I will discuss how my students have used Digication to facilitate both individual and group learning, to teach fellow students (and me) about their research, and to conduct classroom sessions. We'll take a look at several of the Digication e-portfolios that students have produced and discuss the challenges as well as the successes we have all had in using this tool.
Students are welcome and coffee and treats will be provided. We look forward to seeing you there.
Ellen Eisenberg and Bill Kelm
Faculty Colloquium Coordinators