Please join us this Friday, September 8th at 3 pm. in Ford 102 for our first Faculty Colloquium of this semester. Treats will be provided and please note the change in location.
Presenter: Jade Aguilar, Vice President for Equity, Diversity and Inclusion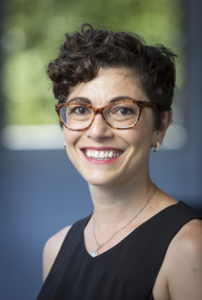 Title:  "The Promises and Pitfalls of Engaging Male Juvenile Offenders in Gender Violence Prevention and Bystander Education"
Drawing on interviews with and observations of boys enrolled in a bystander violence prevention program at a juvenile detention center, this article provides a sociological case study on how the boys' biographies and violent lived experiences shaped their engagement with the program. Previous research on bystander prevention programs has typically focused on men enrolled in college who do not have the same kinds of violent histories as the boys in this study do. This article builds upon prior research on prevention programs by demonstrating how at-risk youth participants understand and access the program. We offer suggestions for tailoring bystander prevention programs to more adequately address the specific needs of these populations.
Students are welcome. We look forward to seeing you there.
Ellen Eisenberg and Bill Kelm
Faculty Colloquium Coordinators