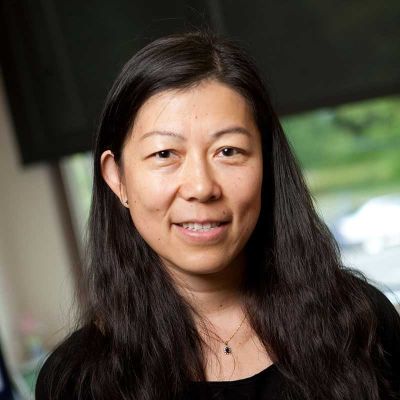 Please join us
tomorrow
, Friday, November 4th at
3 pm. in the
Hatfield Room
for our seventh Faculty
Colloquium
of this semester.  Treats will be provided.

Haiyan Cheng
, Associate Professor of Computer Science
Title:  Doing Data Science
Computational Science and Engineering combines theory and experiments for scientific discovery. It is interdisciplinary in nature, requiring subject knowledge in 1) applied discipline, 2) mathematics and 3) computer science. With the evolutionary extension of statistics capable of dealing with the massive amount of data produced today, data science has becoming the new trend, and it helped scientific discovery extending from natural science to humanities and social sciences.
My research deals with designing new computational algorithms to make forecast models more accurate. Specifically, I optimally combine observational data with the model forecast data through a method called "Data Assimilation".
In this talk, I will report how the amount of available observational data has changed and inspired my research. I will report two of my sabbatical projects that involving hands-on data science. The first one is my experience participating a Datathon (an intensive programming competition) at a computational social science conference; using social media data to answer U.S. election related questions. The second one is my experience participating a one-week workshop, using real criminal data to infer networks for predictive policing.
Finally, I will talk about the basics in doing data science and introduce commonly used tools.
Please feel free to invite students to attend this talk.
We look forward to seeing you there.
Doreen Simonsen and Daniel Rouslin
Faculty Colloquium Coordinators