The MOHL invites you to participate in our first annual sticker design contest.  Previously, the library created stickers to hand out to patrons using a design from some time ago.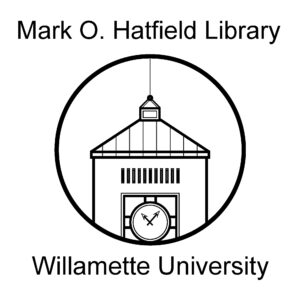 We are ready to obtain more stickers to share, and would love to have a new design that reflects a student's view of the library.
If you are a Willamette student who wants to exercise some creativity and would like a chance to win a $25 Amazon gift card, please submit as many entries as you like by March 26th.
Further details may be obtained by clicking on this poster.