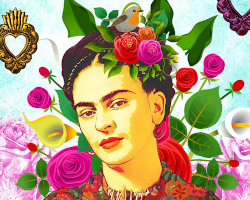 National Hispanic Heritage Month originally began as Hispanic Heritage Week back in 1968 when President Lyndon B. Johnson issued an official proclamation designating the week.  In 1989, President George W. Bush issued the first proclamation to change the week celebration to a month celebration and thus National Hispanic Heritage Month was born.  It begins September 15, the anniversary of independence of several Latin American countries, and runs through October 15.  This annual celebration gives us a chance to pay tribute to the many ways the Hispanic and Latinx communities have positively influenced and enriched our nation.
As President Barack Obama stated so eloquently in his 2015 proclamation, "During National Hispanic Heritage Month, let us renew our commitment to honoring the invaluable ways Hispanics contribute to our common goals, to celebrating Hispanic culture, and to working toward a stronger, more inclusive, and more prosperous society for all."
In celebration of National Hispanic Heritage Month, check out the diverse selection of print and e-books listed on our WU Reads Reading Guide.
Visit the following websites for more information:
https://hispanicheritagemonth.gov/
https://www.nps.gov/subjects/npscelebrates/hispanic-heritage-month.htm
https://www.archives.gov/news/topics/hispanic-heritage-month