Please join us on Friday, April 19th, at 3 p.m. in the Hatfield Room for our tenth Faculty Colloquium of this semester.
Presenter: Sue Koger, Professor Psychology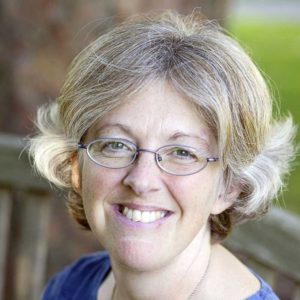 Title: Teaching Psychology for Sustainability: The why and how
Abstract: The behavioral sciences can make vital contributions to environmental sustainability efforts, as relevant basic and applied psychological research has grown considerably over the past dozen years. Recently, conservation biologists, environmental policy makers, and other experts have recognized the importance of engaging with experts on human behavior (i.e., psychologists) in order to effect behavioral change in a sustainable direction. Lagging behind this trend, however, is the curricular integration of psychology and environmental sustainability in most psychology or environmental science/studies programs (ESS). Consequently, most psychology majors are graduating with no background in applying the field to promoting sustainability, and ESS students lack explicit education focused on understanding and changing human behavior. This talk provides an introduction to the rationale for integrating sustainability topics into psychology courses, and psychological concepts into ESS classes, along with some strategies for doing so at the level of individual course units as well as full courses.
Note: Prof. Sue Koger has co-authored textbooks and numerous articles on Psychology for Sustainability, and is also the co-author of https://www.teachgreenpsych.com/, a website of Instructor Resources created to assist instructors from various departments (Psychology, Environmental Science, Environmental Studies, Sustainability Studies, etc.).
Students are welcome and coffee and treats will be provided. We look forward to seeing you there.
Bill Kelm and Daniel Rouslin
Faculty Colloquium Coordinators